Home Inspections St. Paul | Home Inspection (651) 368-8209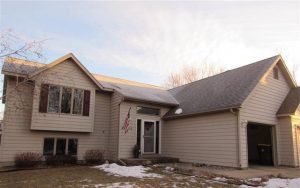 Congratulations, your offer was accepted and you're going to be a homeowner! After you've made all your phone calls to share the big news and sipped on a glass or two of celebratory campaign, it's time to move on to the next step in the home buying process: the home inspection. At first glance, property inspections can seem daunting, especially if you've never been through the process. That's where we come in.
Our qualified and InterNACHI certified inspector will do a visual inspection of the following areas of the home:
Foundation and basement
Any additional structural components
Interior plumbing systems
Interior electrical systems
Condition of windows
Condition of doors and door frames
Condition of floors, walls, and ceilings
The attic and any visible insulation
When our inspectors have completed your home inspection they will provide you a detailed report along with pictures of their findings and will be available to you in 24 hours. If you are looking at buying or selling your home, give us a call today to schedule your home inspection!
Home Inspections St. Paul | Home Inspector (651) 368-8209