Our company is certified through InterNACHI ( International Association of Certified Home Inspectors).
Our inspectors perform every job with respect, professionalism, kindness and always helpful in any way needed to our customers.
Our inspections are always held above and beyond the standards of practice that are guidelines of InterNACHI.
Our company provides a FREE 90 day warranty on all of our work to ensure our customers best interest are always looked after.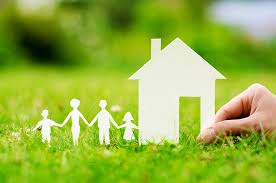 To serve all of our customers, we provide inspections on all properties!
state of the art technology
Our certified team of professionals employs advanced thermal imaging and aerial drone technology when needed to ensure you receive the most thorough and cutting-edge home inspection the industry has to offer.
On the same day as your inspection, we present an honest, detailed report that identifies existing or potential problems with your home, which could affect your buying decision or give you the information you can use to your advantage when negotiating with sellers. This convenient digital report features high-resolution photos and detailed descriptions of a home's deficiencies and includes state-of-the-art HomeGauge software which allows you to utilize a Create Request List. The Create Request List gives you the ability to use our inspection report or summary to easily create a list of requested repairs to be attached to an agent's addendum and to make a personal project list for future maintenance.
Receive estimate & schedule now!