Home Inspections St. Paul | Duplex Inspector (651) 368-8209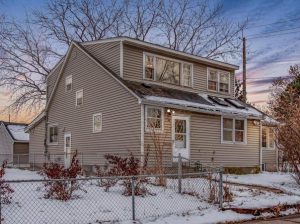 Most buyers will want to conduct an inspection prior to purchasing a duplex or investment property. Anyone that isn't an experienced buyer or a contractor with major experience would be crazy to purchase a duplex or investment property without doing their due diligence and having an inspection of the property done by a professional inspector.
The certified inspector will do a thorough inspection of the following areas:
Roof
Attic space
Rain gutters and downspouts
Exterior of the home
Electrical panel, light switches, and power outlets
Thermostats and heating, cooling, and ventilation (HVAC) system
Plumbing fixtures, faucets, and water heater
Appliances
Walls, ceilings, and floors
Doors and windows
Stairs, steps, and railings
Decks and balconies
Walkways and driveways
Basement
Landscape
Termites
The inspection process takes about 3 hours long and will be detailed and thorough. After the inspection is complete, the inspector will provide you a report of the findings along with pictures in 24 hours or less. Give us a call today to schedule your Duplex Inspection!
Home Inspections St. Paul | Home Inspector (651) 368-8209