Home Inspections St. Paul | Manufactured Home Inspector (651) 368-8209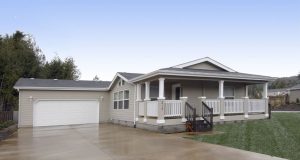 If you're planning on buying or selling a mobile (manufactured) home, then a home inspection is invaluable in making sure the rights decisions are being made and that the transaction can go smoothly and not fall apart. Certainly, buyers may get more benefit, but sellers can certainly benefit as well.If you're going to invest in a manufactured home, either to live in or investment purposes, you will want to protect yourself by having it professionally inspected. The certified inspector will do a thorough inspection of the following components of the manufactured home:
Shingles are intact and undamaged
Marriage line scaled with trim
Bottom trim cover the foundation
Windows and doors open and close correctly
Check if there is black vapor barrier under the house
Skirting is secure
Belly wrap is tear free
Look for signs of moisture
Check if cabinets and drawers work properly
When the inspector completes your home inspection they will provide you with a detailed report of their findings along with pictures and will be available to you in 24 hours of the completed inspection. Give us a call today to schedule your manufactured home inspection!
Home Inspections St. Paul | Home Inspector (651) 368-8209