Home Inspections St. Paul | Mold Inspector (651) 368-8209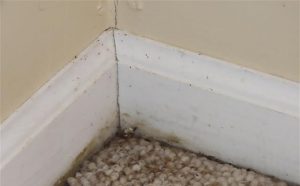 A mold inspection focuses on determining if there is water damage present within the home that is causing a mold problem. Because some sort of mold content is present in just about every home, a determination is made during the mold assessment if it was caused by water damage.
How does a mold inspection work?
A mold inspection consists of a visual inspection for mold growth, moisture mapping for hidden leaks, air sampling, surface sampling, and checking the air conditioning for mold. Every inspection can be different as some could be limited in nature.
Can you provide mold testing?
Mold testing are necessary if a mold problem is suspected within a home. Every home has a certain amount of mold. Mold testing will be necessary to determine how much mold is present and what species of mold. Mold testing may also provide information regarding a possible hidden mold problem within the walls.
If you are concerned about possible mold in your home or you are looking to buy a home, we always recommend a mold inspection. Give us a call today to schedule your mold inspection!
Home Inspections St. Paul | Home Inspector (651) 368-8209