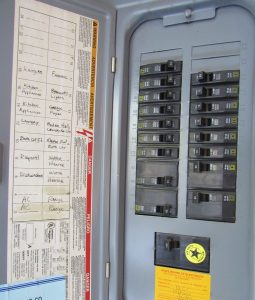 Are you considering the purchase of a new or used home? Are you concerned about the integrity of the electrical wiring in your home? Is your home more than 30 years old? If you answered yes to any of these questions, then a home electrical inspection is right for you.
We gladly offer comprehensive home electrical inspections for people in the St. Paul area. Our master inspectors are experts in identifying faulty home wiring and home wiring in need of repairs. A residential electrical inspection can ensure that your home's electrical system is up to code and safe for you and your loved ones.
Our master inspectors can perform a comprehensive certified electrical inspection that will look closely at the following:
The electrical wiring is grounded and properly working
Check for aluminum wiring
Electrical meter properly working
Test switches and outlets
Check to see if the service panel located in a safe area
Check if wires are attached to the service panel with cable clamps
Look for damage to service panel
Properly installed wiring
Check connectors
Check for rust and erosion
When the electrical inspection is complete, the inspector will provide you a detailed report along with pictures of their findings. The report will be available to you in 24 hours or less after the completed inspection.
Home Inspections St. Paul | Home Inspector (651) 368-8209