Home Inspections St. Paul | Roof Inspection (651) 368-8209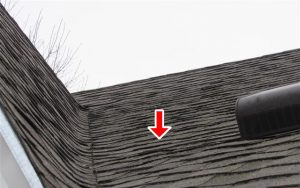 The purpose of a roof inspection is to access the roof for possible damages and to evaluate the condition of the roof. When buying a home, knowing your roof is safe and secure is not only a huge reassurance but also a must. A roof inspection will save you unexpected cost in the thousands!
When our roof inspector comes to access your roof they will do a visual inspection of the following components of the roof:
Roofing material- The inspector will look at the roofs general condition; wear and tear; damaged, curling, loose, or missing shingles or fasteners and greater-than-normal granule loss from asphalt shingles
Exterior roof structure- The inspector will look for sagging or other deformation; deterioration; staining; damage or rot to flashing, soffit, or fascia; gutter clog or inadequate pitch
Roof's interior condition- The inspector will access the attic and look for cracks; staining or dampness; and roof or window leaks
Ceilings under the attic- The inspector will also look for cracks, stains and moisture on the ceilings.
When the inspector completes the roof inspection they will provide you a detailed report with picture of their findings within 24 hours. Give us a call today to schedule your roof inspection!
Home Inspections St. Paul | Home Inspector (651) 368-8209