Home Inspections St. Paul | Exterior Inspector (651) 368-8209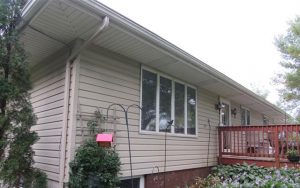 Home inspectors offer a wealth of information about the exterior of the home, including the roof, siding, gutters, downspouts, windows, doors, and lighting. The exterior is an important component to pay attention to before buying a home and our inspectors will do a thorough inspection of the property.
Our certified inspector will look at the following components:
Roof- The inspector will look for to see if the roof lies flush to the house, sinking or curling shingles, mold growth, soffits and fascia for decay and damages to shingles and vents.
Gutters- The inspector will look at the condition of the gutters to see if they are rusted, dirty, any indications of bending or sagging, correctly secured to the house and the downspout is away from the structure.
House surfaces- The inspector will look for stains, cracks, paint flaking, rotting and loose siding along with the state of vegetation surrounding the home.
Windows and doors- The inspector will look to see if the windows and doors are intact and sealed properly and look for broken glass and screens.
Foundation– The inspector will look for leaning, sagging and cracks in the foundation and standing water surround the foundation.
Whether you are buying or selling your home, a exterior inspection is a must! Let us give you the peace of mind of buying the perfect house by giving us a call today to book your home inspection!
Home Inspections St. Paul | Home Inspector (651) 368-8209