Home Inspections St. Paul | HVAC Inspector (651) 368-8209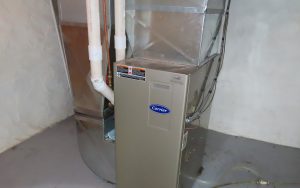 Performed by a certified inspector, HVAC inspections will tell you how your home's heating and cooling systems are functioning, and if any repairs are warranted, as well as replacement. Simple HVAC inspections may be performed with your annual preventative maintenance service visit or if you are buying or selling your home. It's a great value for homeowners to have their systems assessed each year, to ensure proper functioning and efficiency. Inspections can provide a 'heads up' which alerts the owner of needed repairs, before operating the system does additional damage.
An HVAC inspection is a thorough visual inspection of your home's heating and cooling equipment, as well as any whole-home indoor air quality systems. The inspector will look at these following components during a HVAC inspection:
Check air filter
Inspect blower components
Test for correct airflow through units and home
Inspect electrical connections
Inspect quality of installation
Inspect areas where equipment is located
Inspect equipment condition
Evaluate system starting capabilities
Evaluate temperature differentiation
Examine condensate drains and drip pan
Examine venting and clearances
Upon completion of your HVAC inspection, the inspector will provide you with a completed report of all elements examined and their findings. They may also include recommendations as to performance and efficiency-improving repairs which will help your systems improve function. Give us a call today to schedule your HVAC inspection!
Home Inspections St. Paul | Home Inspector (651) 368-8209