Home Inspections St. Paul | Sewer Scope Inspector (651) 368-8209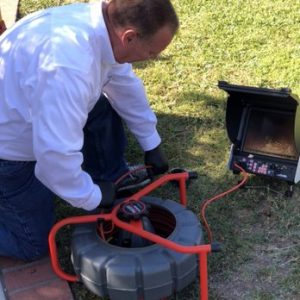 Are you worried about fixing problems related to a sewer on a current or future property and do not know how much it will cost? Worse, if you need to get the pipes fixed, will it tear up thousands of dollars in landscaping or masonry? To get a better understanding of preventative solutions, take a look at how sewer scope inspections work and how they can potentially save you thousands!
How a Sewer Scope Inspection Works
When you have your home inspected by our certified sewer scope inspector with video equipment, the process is straightforward and simple. A fiber-optic cable with a self-leveling head is pushed into your sewer pipe, and the video camera at the end relays directly to an integrated monitor displaying and recording the material and condition of the interior of the main building sewer line. Once an adverse condition has been observed, a locating device is used to find the approximate location underground. The final step will be to consult with a professional plumbing contractor who specializes in sewer work.
What to Expect from a Sewer Scope Inspection
One concern homeowners have is that a sewer inspection with video cameras on a fiber optic cable will still require invasive measures. Most of the time, residential sewer lines can be easily accessed from clean out or plumbing vents that do not require wall or dirt removal. After a point of entry has been found, the process of conducting a sewer scope inspection usually takes less than an hour. You'll likely see root intrusion and sometimes cracked, blocked,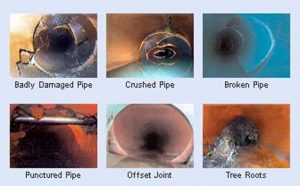 offset, or collapsed lines. Home buyers and homeowners find this inspection essential, cost-effective, and especially helpful at isolating key areas that may need correction or repair in the future.
Let us help you with your next sewer scope inspection!
The video inspection of the residential sewer lateral is a significant yet often neglected step in evaluating the overall condition of a residential plumbing system. Whether you are buying a new home in the St.Paul area or have an existing property that needs a prognosis, Home Inspections St.Paul is here help! We'll assess the condition of your sewer lateral, so you can take action on any adverse conditions before disaster strikes. Contact us today for more information!
Home Inspections St. Paul | Home Inspector (651) 368-8209